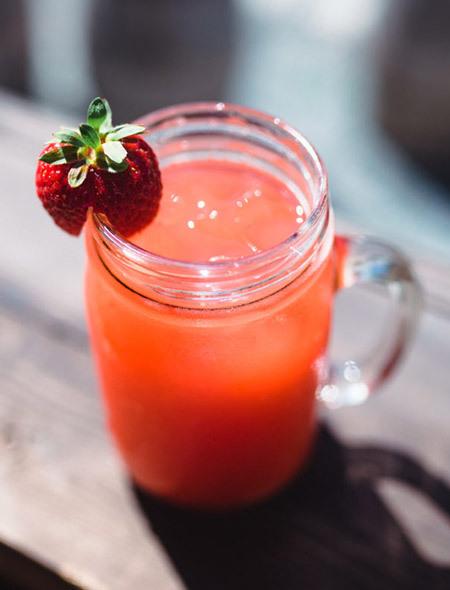 OPTIONAL EATS
Pre-order from our delicious selection of in-house food options, or place your order in person during your event! We have many tasty choices including Veggie and Butter Chicken Samosas, Hot Dogs, Chicken Strips with Fries, as well as Tea/Coffee and our famous Strawberry Lemonade! Book your party with us today and let us take care of feeding your hungry crowd!
FARM-TASTIC BIRTHDAY PARTY
Available mid April to October
11:00am - 1:00pm or 2:00pm - 4:00pm
Suitable for all ages.
What's Included:
2 hour rental of Private Area for your guests - Party Place
3 tables, 15 chairs
Additional 30 minutes for set up
Barnyard Adventureland admission for guests
Lunch and beverages available for pre-order from our Country Kitchen, buy lunch when you get here, or you're welcome to bring your own! (We do not offer birthday cakes so please bring your own if you'd like one!)
Additional guests: General Admission Rate
$125 + $12/guest
plus tax and processing fee
After September 16th rates increase and Party includes includes Pumpkin Patch and Daytime Corn Maze admission
A UNIQUE BIRTHDAY PARTY?
Private Goat Yoga & Dine
Available upon request according to our availability.
Suitable for ages 12 and older.
What's Included:
Private Studio Space
Includes 15 Participants (optional additional participants available depending on gov regulations)
Goat Yoga Instructor
45 minute class
Due to COVID protocols we are unable to provide Yoga Mats at this time. Please bring yours with you!
Goat Whisperer (someone who cleans up after the goats).
1 Curry Bowl (butter chicken or chickpea), 1 Samosa and glass of wine (19+) or strawberry lemonade per guest
Additional guests $85 each
$1200
plus tax and processing fee
Book your birthday party online today, or email us with Private Goat Yoga booking requests!
HOW IT WORKS
Book your party online
Customize your party by adding food, extra guests, tables, etc by filling out the emailed form
Check in with our market staff on the day of your party to receive wristbands for all of your guests
Have someone in your party wait in the market area for your guests to arrive and distribute your wristbands
Head to the party area
Have the best day ever!
FREQUENT QUESTIONS
Party Favours
Cake
Cake Cutlery
Serving Plates
Decorations
Tablecloths
Napkins
Flatware
We do not supply a cake or decorations. Cutlery provided is only for any food served by Maan Farms.
You are welcome to bring your own lunch, especially if you'd like to have a birthday cake as we do not offer any cakes for sale. If you'd like us to supply lunch and take something off your plate (excuse the pun!), you may also pre-order platters and beverages from our Country Kitchen at a discounted rate, or purchase in person during your party for full price.
No. Only guests that have had their 3rd birthday and older are part of your head count.
The Party Place is located next to our barnyard animals, the Party Tent will be in the center of the Barnyard, both have full access to the entire Barnyard Adventureland.
You can decorate as much or as little as you like. You are welcome to bring themed balloons, table clothes, goody bags, centerpieces, plates and napkins. You may arrive 30 minutes prior to the start of your reservation to set-up and decorate. We do not allow any decorations to be taped, stapled or nailed to any of our tables, buildings or trees. Also, silly string, confetti, piñatas, streamers, shredded stuffing, glass containers and whistles are prohibited as they all pose choking risks to our animals should the debris end up in our pastures.
Your party includes 3 tables and 15 chairs. You may add on additional tables and chairs if needed.
Your party is booked for 2 hours + 15 - 30 minutes of set up time. Guests may play in the Barnyard Adventureland for an additional hour after the party.
There is no outside alcohol or smoking on the farm. Maan Farms wine is available in our Licensed Lounge and patio and may not leave these areas. Visitors may smoke in their vehicle in the parking lot.
Yes, we are happy to store your cakes in our large berry cooler, but please do bring your own cake plates, cutting knife, candles, and matches. Cake storage is at your own risk, as during the summer the cooler is a high traffic area as we restock our berries. Maan Farms will not be liable in the event of any damage to cakes stored in our coolers.
Regular utensils, plates, napkins and condiments are included with food orders. If you like to have themed utensils please feel free to bring your own. Guests may also purchase food/beverages from our Country Kitchen on the day of your event, however, they will be charged at the full menu price.
When you arrive at Maan Farms Market, please head to our checkout and let our staff know that you are here for your birthday party booking. Our staff will provide you with the wristbands for you and all your guests. Please plan to have yourself or someone else from your party remain in the market until all your guests have arrived. As each of your guests arrive you can hand out a wristband and let them know where the party is located.
Party Place: Width: ~14.5 ft, Length: ~25 ft, Height of roof ~10.5 ft
Party Tent: 10' x 10' pop up tent
Please have your guests arrive promptly for your booked party time. If your reservation is for 11:00am, your guests should arrive at 11:00am, etc.
RULES AND POLICIES
GST and processing fee applies to total price.
Full payment is required at the time of booking.
Private Party Area reservations start at the top of the hour of your time slot. You may arrive 30 minutes prior to your party to decorate and deliver additional goods.
Parties end at the bottom of the hour of your time slot. Everything must be removed and cleaned up from your area before your party ends so our staff can immediately begin to prepare the for the next party.
All pre-booked lunches will be served 30 minutes after the party begins and brought to your Private Party Area.
Outside lunch and birthday cake are welcome, however we do not allow grilling. If you'd like a hot lunch feel free to pre-order from our Country Kitchen, or place your order during your party.
Rain checks are ONLY issued when the farm has to close unexpectedly due to inclement weather.
NO Glass, confetti, silly string, streamers, whistles or piñatas (for the safety of our wild animals).